UPDATE: Save the date – Global Resale will become Foxway Circular UK Ltd on the 6th of November 2023.
Having acquired Global Resale at the end of last year, as a natural step, we plan to change our name to Foxway Circular UK Ltd and start acting under a common brand. As a customer and partner, you are very important to us, and we, therefore, want to inform you about the change, and what it means for our further co-operation.
The name changes mean the following:
We are planning to change our name from Global Resale, Ltd to Foxway Circular UK Ltd. We will keep our current company registration number, address, phone number, and employees under a new name and logo.
The branding on our website, invoices, display signage, business cards, clothes, and marketing materials will be updated to the new style.
We will change all our email addresses to Foxway. Don't worry, in the event you send a message to an old email address (we will still receive it), we will respond from the Foxway email.
When visiting our website, you will see a new layout, our present domain will remain, but all traffic will be re-directed to foxway.co.uk. Further information about the Foxway group is also available at foxway.com.
Agreements and ongoing assignments:
The only change is the name and logo, the legal entity with organisation number 10010176 will remain the same as before. It means:
All current agreements apply and are not transferred to another party.
All agreements in connection with ongoing assignments apply.
You will have the same contact person from us as before.
From now on, we will start responding to new business and upcoming procurements with our new name.
You will need to change our company name in your invoicing systems to Foxway Circular UK Ltd.
This change is being planned to happen in November. We will be contacting you again very soon to confirm the exact date of this important change.
We are confident that being a part of Foxway and acting under a common name will give our customers and suppliers an even better experience. If you have any questions, please do not hesitate to contact us. We look forward to continuing our cooperation under our exciting new brand.
Yours sincerely,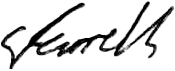 Chris Farrell
General Manager at Global Resale